Release Date: June 26, 2012
Title:

Between the Lines


Author: Jodi Piccoult, Samantha van Leer
Pages: 368
Source: ARC Tour
Available: Barnes and Noble
From the Publisher: New York Times bestselling author Jodi Picoult and her teenage daughter present their first-ever novel for teens, filled with romance, adventure, and humor.

What happens when happily ever after…isn't?

Delilah is a bit of a loner who prefers spending her time in the school library with her head in a book—one book in particular. Between the Lines may be a fairy tale, but it feels real. Prince Oliver is brave, adventurous, and loving. He really speaks to Delilah.

And then one day Oliver actually speaks to her. Turns out, Oliver is more than a one-dimensional storybook prince. He's a restless teen who feels trapped by his literary existence and hates that his entire life is predetermined. He's sure there's more for him out there in the real world, and Delilah might just be his key to freedom.

Delilah and Oliver work together to attempt to get Oliver out of his book, a challenging task that forces them to examine their perceptions of fate, the world, and their places in it. And as their attraction to each other grows along the way, a romance blossoms that is anything but a fairy tale.
This is one where I really had no idea what to expect. Jodi Picoult is very genre-oriented – and fairy-tale/fantasy isn't her usual genre.
That being said, I was very pleasantly surprised. This one turned out to be three stories in one: we get Delilah's life, we get Oliver's life, and we get the fairy tale that Oliver was written into. That last part was the most surprising – I didn't expect it to be included. But it was the middle part that I thought was most inventive.
The idea that the characters in a book exist outside of the story when the book is closed is a fascinating one to me. Especially since in this world they are, for the most part, completely independent from their characters (excluding Seraphima, of course). The book characters are simply roles they play when there is a Reader. When there is no Reader and the book is closed, they go about their own daily lives.
There have been so many books where I have wished the characters were real and were actually my friends – and for Delilah, this came true. I found myself envious of her as I read the story. Some of my best friends can be found between the pages of a book – but they don't talk back to me.
I definitely recommend this one – especially if you like a good fairy tale.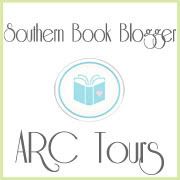 Other Reviews: