Release Date: May 8, 2012
Title:

Hemlock


Series: Hemlock #1
Author: Kathleen Peacock
Pages: 416
Publisher: Katherine Tegen Books
Source: ARC Tour
Available: Barnes and Noble
From the Publisher: Mackenzie and Amy were best friends. Until Amy was brutally murdered.

Since then, Mac's life has been turned upside down. She is being haunted by Amy in her dreams, and an extremist group called the Trackers has come to Mac's hometown of Hemlock to hunt down Amy's killer:

A white werewolf.

Lupine syndrome-also known as the werewolf virus-is on the rise across the country. Many of the infected try to hide their symptoms, but bloodlust is not easy to control.

Wanting desperately to put an end to her nightmares, Mac decides to investigate Amy's murder herself. She discovers secrets lurking in the shadows of Hemlock, secrets about Amy's boy-friend, Jason, her good pal Kyle, and especially her late best friend. Mac is thrown into a maelstrom of violence and betrayal that puts her life at risk.

Kathleen Peacock's thrilling novel is the first in the Hemlock trilogy, a spell-binding urban fantasy series filled with provocative questions about prejudice, trust, lies, and love.
I was unprepared for this book. Completely.
Werewolves.
When you see a book that's about werewolves, there are certain assumptions you make about the content of that book.
I'm not talking quality here; I adore werewolf books. But you expect it to be paranormal. Supernatural.
This wasn't that.
I spent most of the book feeling nauseous. It was dark. It was bleak. It had such a ring of truth to it that I almost couldn't stomach it.
You see, when I think of werewolves "coming out" in this country, I think of books like Kim Harrison's The Hollows series or Patricia Briggs' Mercy Thompson series- where the "other" are stronger than humans, therefore they quickly rise to the top of the food chain. They are, in short, left alone (for the most part).
Not so in Hemlock. In this world, those with "lupine syndrome" are shipped off to "rehabilitation camps" with all constitutional rights stripped. Frankly, they're lucky if they even make it that far- they are far more often exterminated before they get there. Those who don't turn in their friends or neighbors who are infected are labeled traitors.
And Mac gets caught up right in the middle of it.
She sees how bleak the world is.
People lied. That's just what they did.
But it doesn't stop her from standing up for what's right. It doesn't stop her from helping her friends. And it doesn't stop her newfound determination to find the werewolf who killed her best friend.
Hemlock isn't a paranormal romance. It's a murder mystery thriller with a bit of political intrigue thrown in.
And it ends with a cliffhanger.
Son of a bitch.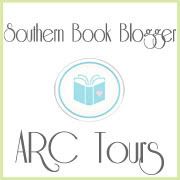 Other Reviews: