Release Date: May 8, 2012
Title:

Revived


Author: Cat Patrick
Pages: 352
Publisher: Little Brown Books for Young Readers
Source: ARC Tour
Available: Barnes and Noble
From the Publisher: As a little girl, Daisy Appleby was killed in a school bus crash. Moments after the accident, she was brought back to life.

A secret government agency has developed a drug called Revive that can bring people back from the dead, and Daisy Appleby, a test subject, has been Revived five times in fifteen years. Daisy takes extraordinary risks, knowing that she can beat death, but each new death also means a new name, a new city, and a new life. When she meets Matt McKean, Daisy begins to question the moral implications of Revive, and as she discovers the agency's true goals, she realizes she's at the center of something much larger -- and more sinister -- than she ever imagined.
So long as I don't stop to think about it too hard, I like this book. A lot.
It reads like a contemporary YA trying to jump into action/thriller/dystopian territory, but it never quite makes it. And that's good. If it had tried harder, it would have been more difficult for me to suspend my disbelief and I wouldn't have enjoyed it.
All of the details about the drug Revive, the government-funded program behind it, and the man behind the curtain (nicknamed God) are scarce. We know it exists, but we don't know how. We know very little about it, other than what fifteen year old Daisy knows. As it turns out, she doesn't know much but she's smart enough to figure a few things out.
Things that lead to possible murder. Things that rock the foundation of her world.
Hands down, my favorite aspect of the book was her budding relationship with Matt, second only to the friendship with Audrey. These two relationships were the focal point of the novel. The action was a side-note. I am glad of that, because it didn't force me to look too hard for inconsistencies and lack of details – something I noticed once I was finished. Those details would have turned my 3 star rating into a 4 or 5 star rating. It was good – it just wasn't great. I felt it lacked credibility.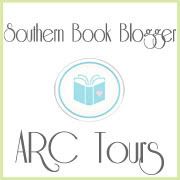 Other reviews: