Release Date: April 1, 2012
Title:

Take a Bow


Author: Elizabeth Eulberg
Pages: 288
Publisher: Point
Source: ARC Tour
Available: Barnes and Noble
From the Publisher: From the fantastic author of The Lonely Hearts Club and Prom & Prejudice comes a story of all the drama and comedy of four friends who grow into themselves at a performing arts high school.

Emme, Sophie, Ethan, and Carter are seniors at a performing arts school, getting ready for their Senior Showcase recital, where the pressure is on to appeal to colleges, dance academies, and professionals in show business. For Sophie, a singer, it's been great to be friends with Emme, who composes songs for her, and to date Carter, soap opera heartthrob who gets plenty of press coverage. Emme and Ethan have been in a band together through all four years of school, but wonder if they could be more than just friends and bandmates. Carter has been acting since he was a baby, and isn't sure how to admit that he'd rather paint than perform. The Senior Showcase is going to make or break each of the four, in a funny, touching, spectacular finale that only Elizabeth Eulberg could perform.
Center Stage. Save the Last Dance. Camp. Fame. Step Up. High School Musical…and 2…and 3…
You name the performing arts movie, and I've seen it – and loved it.
The only negative thing I have to say about this novel is that I couldn't actually experience the music and the art depicted.
I loved the story. I loved the characters. Well, let me rephrase that. I loved the way the characters were written. Rotten Sophie made me want to climb into the pages and slap her silly.  Though the story was told from 4 different POVs, I still feel as if I were able to get to know the supporting characters as well. They weren't just written as an aside – they were all integral to the tone and feel of the story.
It's a different sort of book than I usually read – I'm typically all about the paranormal and urban fantasy, but this is one Contemporary YA that I could not put down.
Emme is by far my favorite character – though in truth, I think she's meant to be.  Ethan made me cringe with his shenanigans, but my heart went out to him. Carter's self-reflection made me want to jump for joy. And Sophie. Well let me compare her to the biggest villain I've read all year. If you've ever read Beth Revis' Across the Universe, you'll understand how much I revile Eldest. My disgust with Sophie rivals that of Eldest.
And I think that's one reason I enjoyed this book so much. It didn't follow the formula that we're used to seeing. Usually there's a main character and the antagonist is someone that we only see from the main character's perspective. Not so with this book – Eulberg thrusts us into Sophie's head just as often as Emme's.
I love it.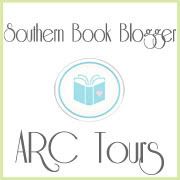 Other reviews: